Custom Field Copier for Jira
NEW
Copying custom fields, such as select lists, can be tedious, time-consuming and an error-prone process for Jira administrators. Take your time back with this simple tool that will copy a custom field's configuration, including context. Once created, the new custom field can be added to a screen.
Table of Contents
Installing the app
Navigate to the Apps menu on the site you wish to install Custom Field Copier and navigate to Find new apps. Search for Custom Field Copier for Jira, select and install.
Only custom field types that are native to Jira Cloud can be copied. Custom field types from installed apps can not.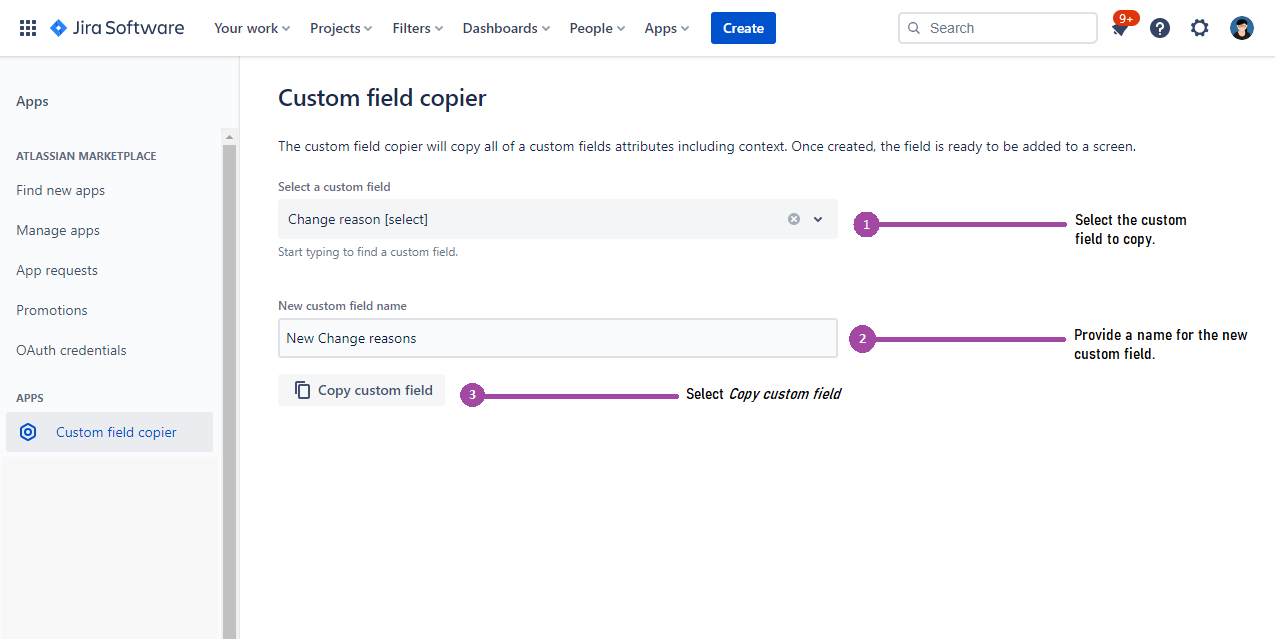 Using the app
Copying a custom field is very easy with our app.
Start typing in the search field for the custom field you want to copy

Select the custom field from the options provided

Provide a name for the new custom field that will be created

Select Copy custom field
Integration Details
Custom Field Copier for Jira integrates with your Atlassian product. This remote service can:
Take Jira administration actions (e.g. create projects and custom fields, view workflows, manage issue link types).

Read field configurations.

View fields.

Read Jira project and issue data, search for issues, and objects associated with issues like attachments and work logs.

View the profile details for the currently logged-in user.