Making Content Look Great
With Instant Websites you have plenty of options for making your content look great and resonate with your audience. Here are a few tips:
Page Ordering
You can order pages in the Confluence Space hierarchy and that order will be reflected on the Instant Website. To change the order of a page go to Space Tools ⇢ Content Tools ⇢ Reorder Pages: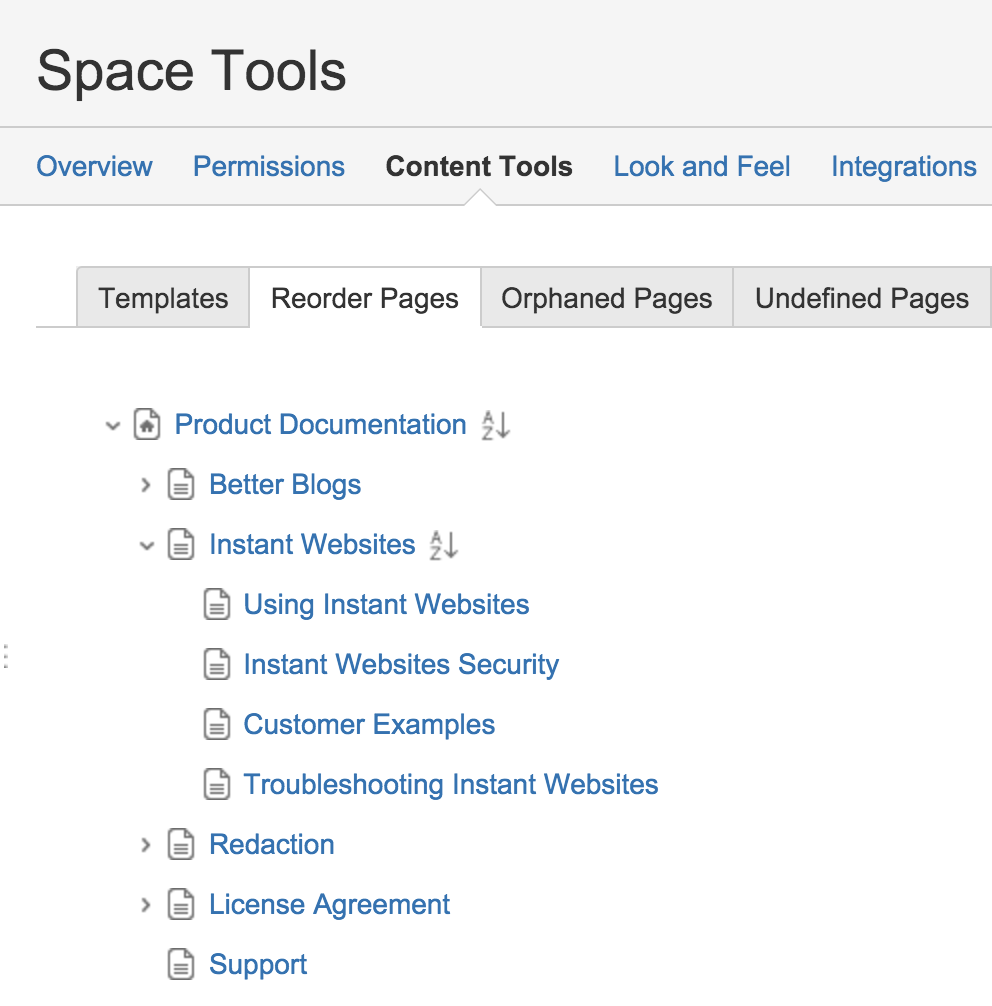 You can then drag and drop pages to change the hierarchy and order of pages within that hierarchy.
Custom CSS
It is possible to customise the CSS of your Instant Website. See Customer Examples.
Custom Javascript
It is also possible to customise the Javascript of your Instant Website by adding your own. Add additional behaviour, or further analytics codes.